In January 2020, the GPO affectionately titled its quest to overhaul the outdoor areas at GCS "Greenland Plays". The greater Greenland community enjoys the outdoor spaces of our school, and faculty learned from the pandemic how well students thrive with outdoor classrooms. So reimagining, upgrading, assuring safety, and beautifying as much of the outdoor space as possible is our priority.
It's with great appreciation that we recognize these community leaders who have supported our initiatives with their generous donations:
Interested in joining our list of Sponsors?
Click here to contact the GPO Board Members.
Let's have a conversation about your goals in supporting the GPO, and we'll find the right event, program, or opportunity for your or your organization.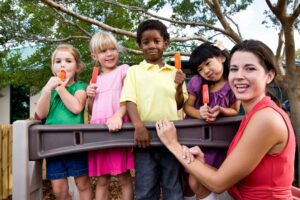 The following businesses, organizations, and individuals have been unwavering in their support of the GPO for years.  Please support them as a thanks for all they have done.