Making Self-Sustaining Terrariums w/ Kristen Syphers
In the Basement Kitchen 2pm-3:30pm
(Grades 1-4 on 12/5) & (Grades 5-8 on 12/6)
15 spots
COST: $15
Join an authentic New England tradition by bringing the outdoors in! Kristen has been a substitute teacher at GCS & has 2 children attending GCS as well. She will share her family's holiday & seasonal tradition of creating live terrariums filled w/ decorative mosses & miniature figures. During the process, it will be explained & demonstrated how terrariums are self-sustaining ecosystems. Each student will be able to build, design & bring home their own unique creation.

Acrylic Painting on Canvas Boards w/ Francesca Schwab
In the Art Room
(Grades 1–8)
Mondays 11/20, 11/27, 12/4 & 12/11 2pm–3pm
(12 spots)
COST: $52
Each student will have the option to work from a photo of their choice or paint from their imagination. Acrylic paints, brushes, palettes, canvas boards and a selection of photographs will be supplied. Students will be encouraged to enjoy/develop their creativity in a non-judgmental environment and be guided individually according to their abilities. Francesca is a working artist & Greenland resident. She has been teaching drawing/painting for the past 10 years to children & adults in her studio overlooking Great Bay.

Cookie Making w/ Mrs. Brady
In the Basement Kitchen
12/19, 12/20 & 12/21 2pm-2:45pm
(Grades 1–4 plus 3 helpers from grade 6–8)
12 spots
COST: $25
Students will learn how to make gingerbread and sugar cookies from scratch. They will make, bake, decorate cookies and bring them home. Mrs. Alyssa Brady is a 3rd grade teacher at GCS.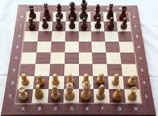 Chess Club w/ Mr. Norton
In Mr. Norton's Room
(Grades 3–8)
Fridays 11/3–12/15 2pm–3pm
COST: $45 (or $75 for 2 children of same family & $100 for 3 children of same family)
This is a long standing program offered by 5/6 teacher Mr. Steve Norton. Students learn how to play chess and compete against other students. Always a favorite among GCS students.